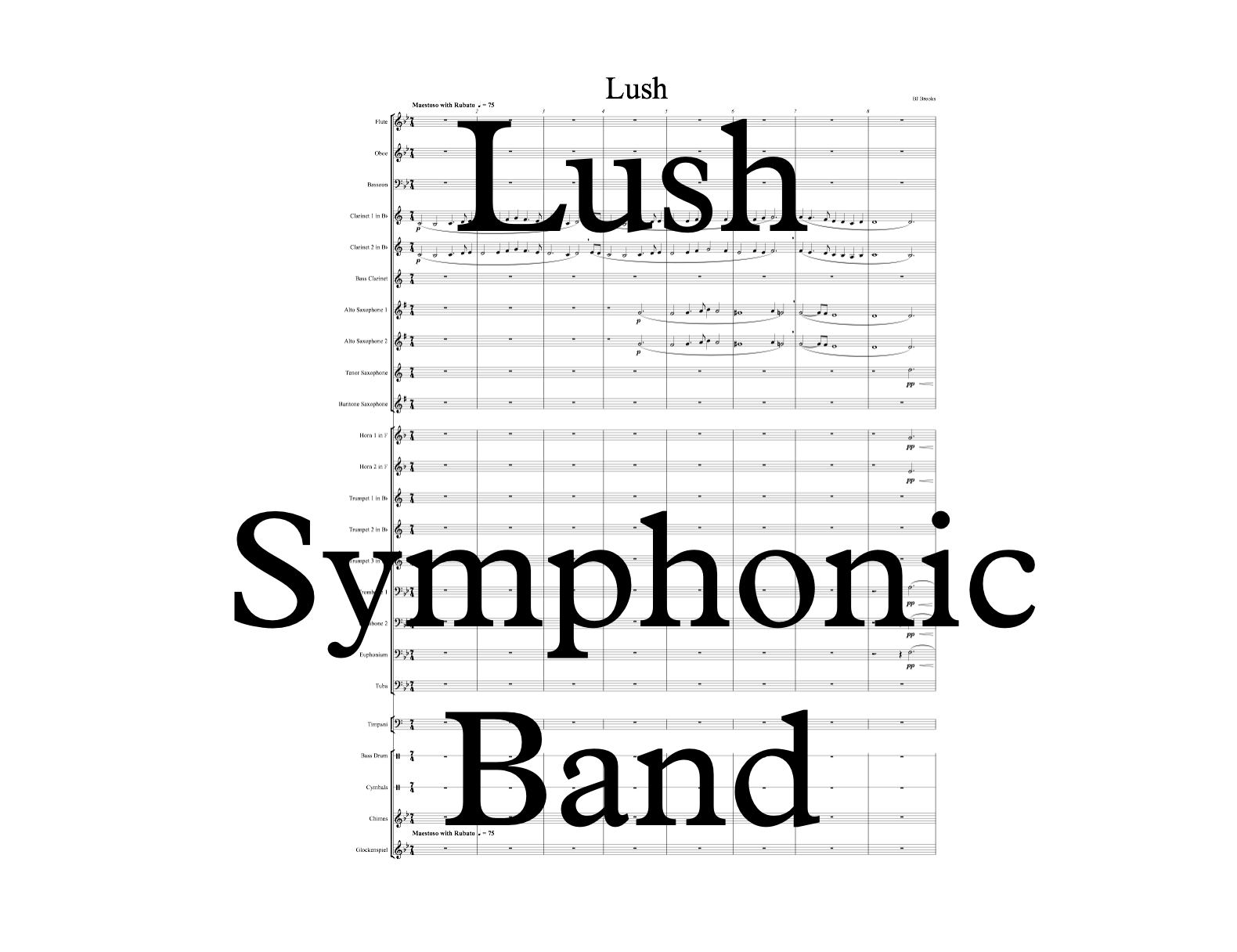 Project Description
Lush is a lyric, moving piece written the first week of July 2006 in the mountains of northern New Mexico. After weeks of heavy rain an atypical lush, green landscape appeared. This piece was inspired by the green times that occur every so often in the mountain desert of New Mexico.
Lush is unusual in that each line of music contains only half and whole-steps. This unique feature makes the piece quite attainable for a variety of diverse ensembles. Its ternary form is simple enough to grasp for the young band set but the work as a whole has enough meaningful emotion to be relevant to more advanced groups. The first theme is in 7/4 time that is usually grouped 4-3. This main theme is followed by a short concluding statement whose harmonic progression provides the gesture for the second theme. The horns and clarinets carry the contrasting  theme to the crescendo to the restatement of the first section. The restatement is heard but with a twist, the basses hold out until the climax of the piece. Full tutti is heard before the final chords of the piece that echo the harmonic content of the middle of the piece. The piece features short phrases, inside melodic motion, overlapping phrases, canonic imitation, and a rousing conclusion.
The downloadable score is print-protected. For a complete score and parts, available at no charge, please contact me.