The Rotinsky app is a Hexachordal Rotational Array calculator. The rotational arrays that are calculated are the Prime α, β, γ, δ; Retrograde γ, δ; Inversion γ, δ; and the Inversion of the retrograde γ, δ.
The app will allow for t and e substitution for 10 and 11 as well as eight display of integers, note names with flats or note names with sharps.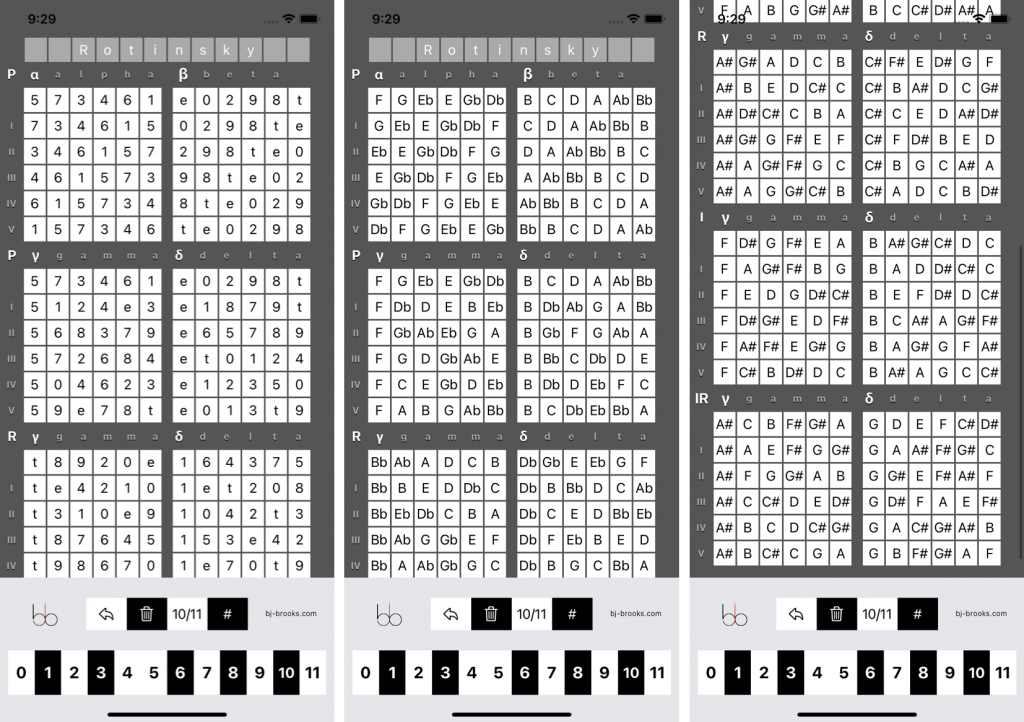 This app does not collect any private information.